WELCOME TO CHALET IVY JOZANKEI

Read The Brochure
Creating an atmosphere of calm with Japanese hospitality
Jozankei is the guest quarters of Sapporo, surrounded by rich forest and the Toyohira River.
Clear air, brilliant trees, and the blessings of the earth. We entertain you with Japanese tradition and Western comfort. Welcome to Chalet Ivy Jozankei.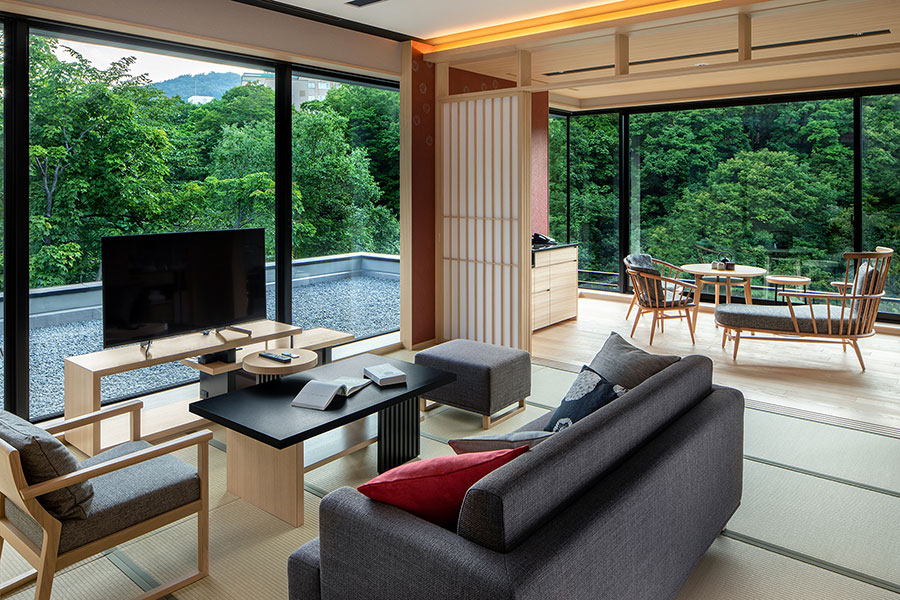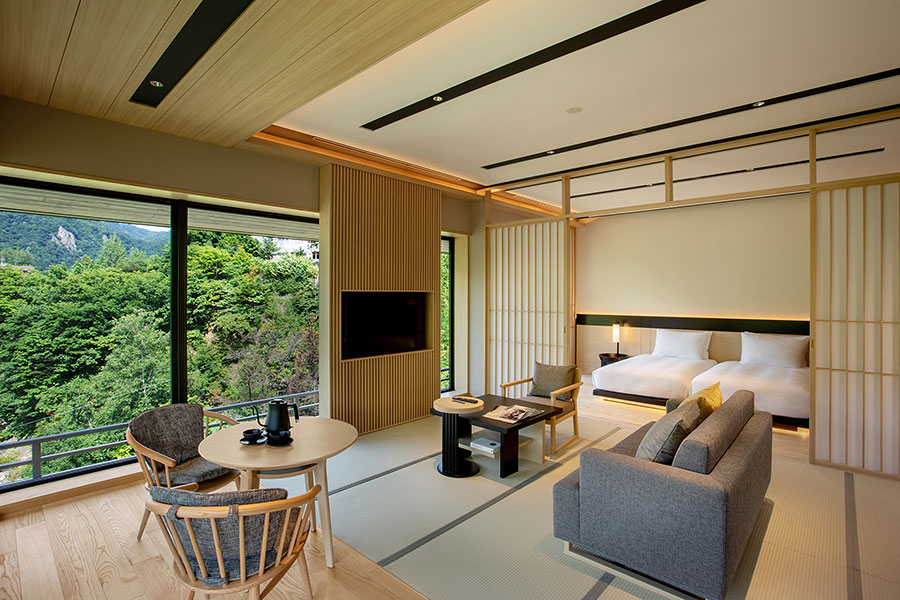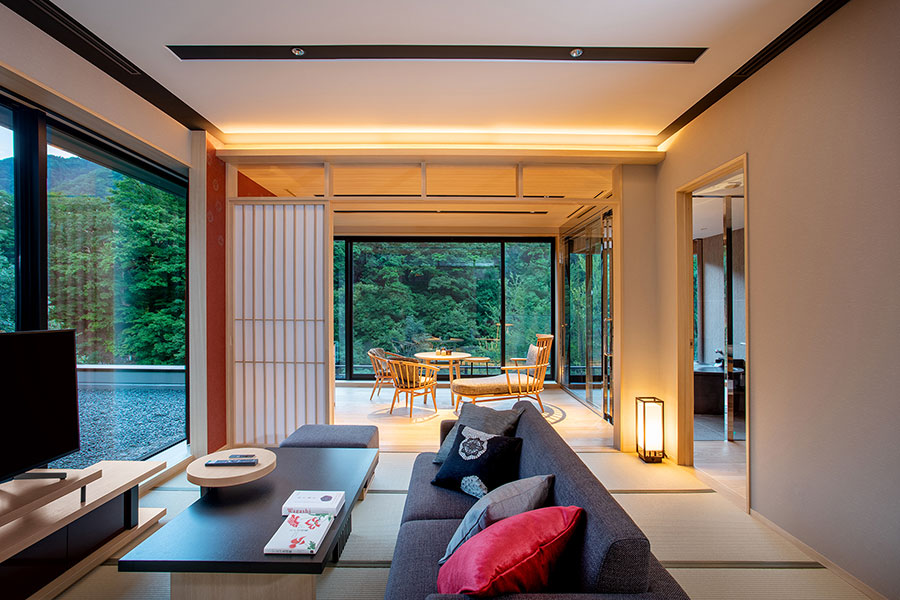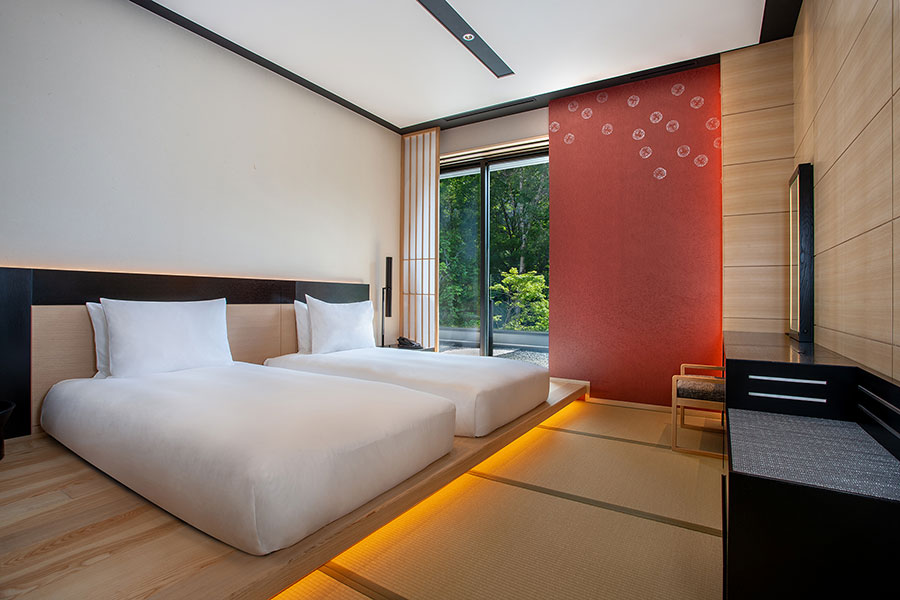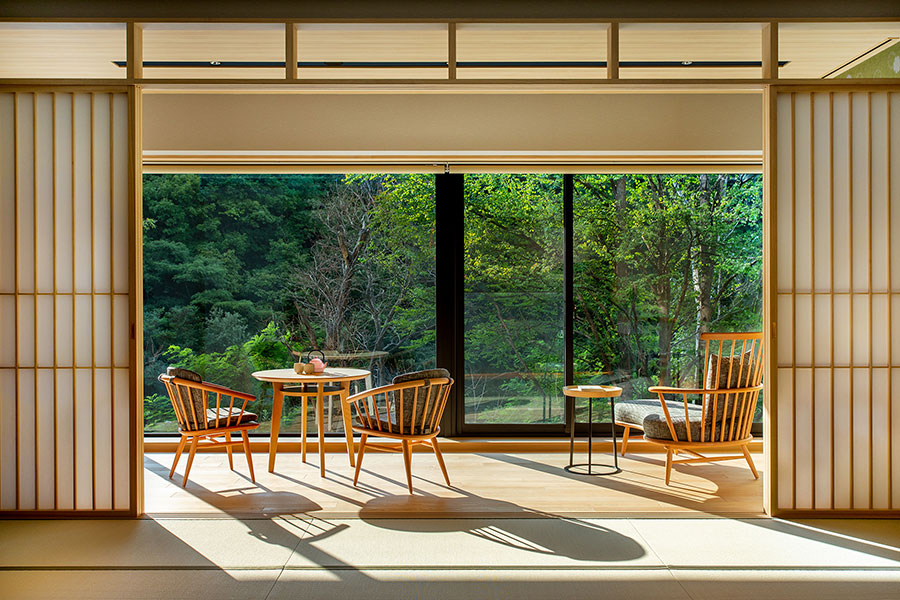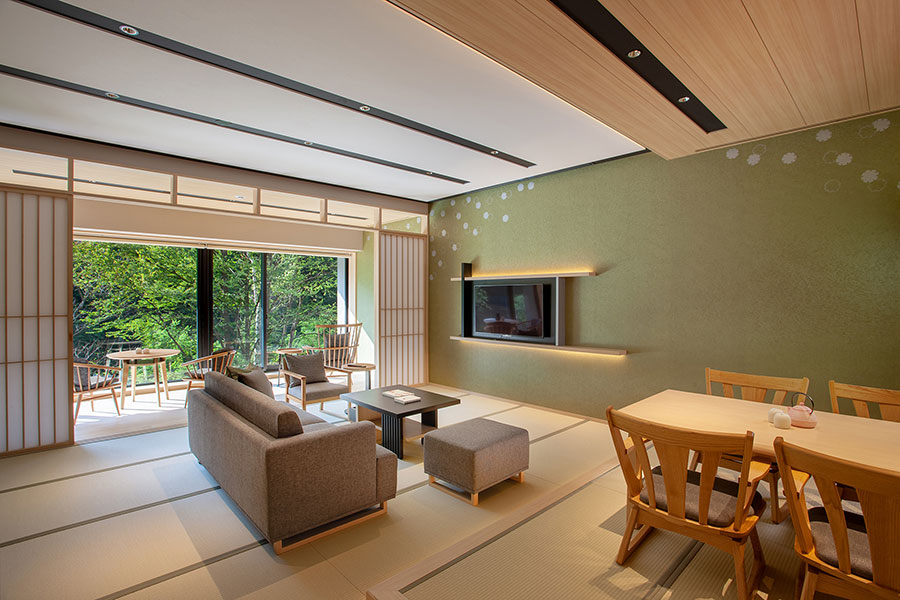 Chalet Ivy Jozankei's 26 spacious and elegantly designed guest suites offer picturesque views of the surrounding natural beauty of Jozankei.
All rooms feature natural onsen, offering Jozankei's famed mineral-rich waters.
View Suites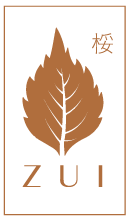 ZUI In house Fine Dining
Our 88-seat restaurant featuring locally grown ingredients of Hokkaido is based on Japanese cuisine with Western-style arrangements. We also offer a wide selection of wine and Japanese sake. Our teppanyaki kaiseki serves further upgraded ingredients in a private dining atmosphere.
Discover Zui
YUKIMIDAI
Enjoy the vividness of the fresh verdure, the flamboyant tones of autumn, and the solemnity of the snowscape as the scenery changes with the season.
LOUNGE & BAR
In the relaxing space warmed by the hearth, help yourself to wine and other drinks and specially selected sweets of Hokkaido. Available 24 hours a day.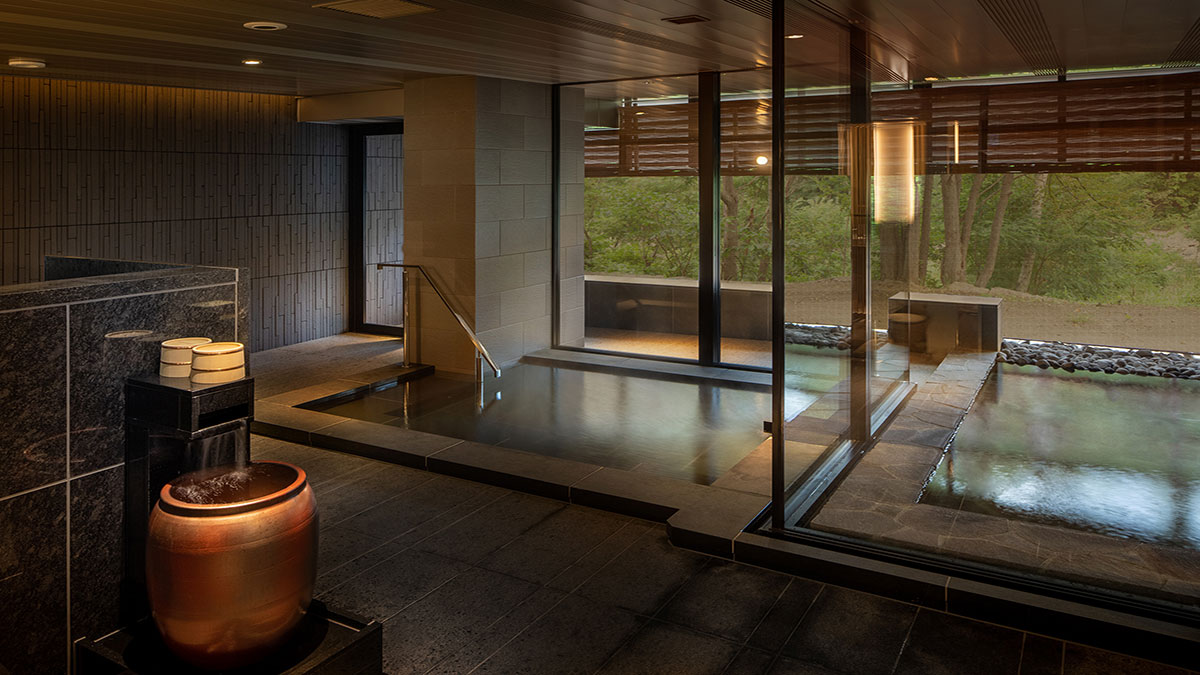 Natural Onsen
The hot spring source at Jozankei is filled with mineral components and leads to superb relaxation.
Relax in the abundance of earth's blessings.
The public bath includes an indoor bath, open-air bath, and sauna.
(Closed for cleaning from 10:30 a.m. to 2:30 p.m.)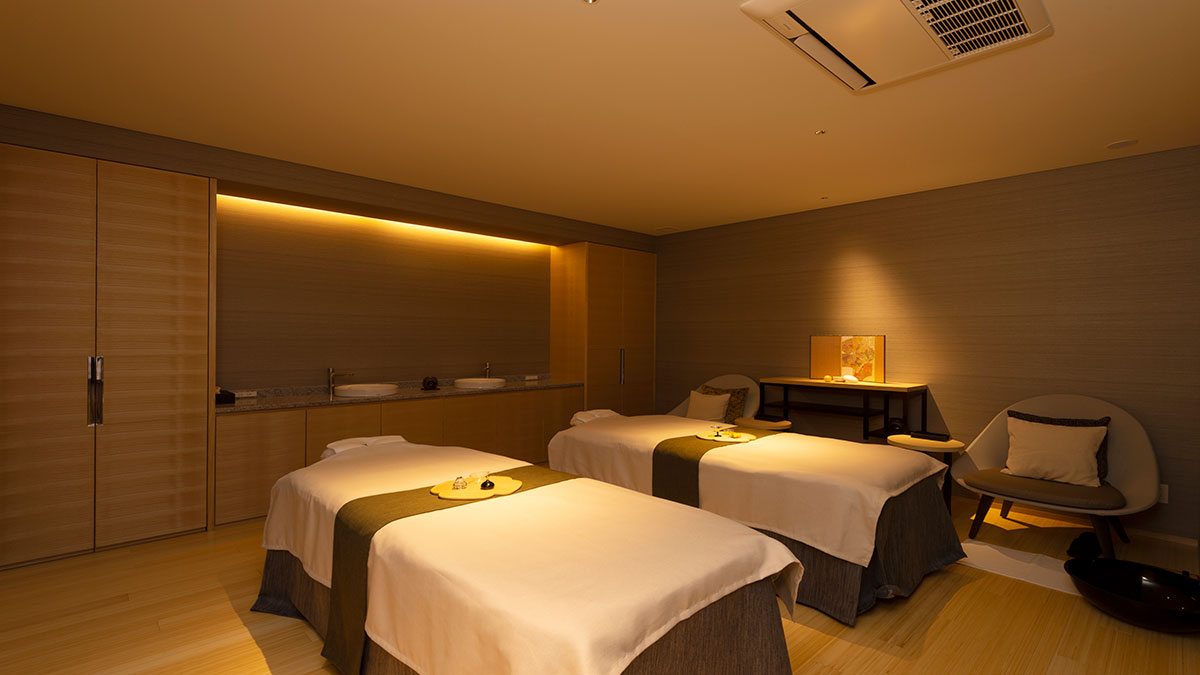 Spa NIKUR
The traditions of the indigenous Ainu people of Hokkaido and the grand nature are incorporated into our abundant menu.
The unique culture of Hokkaido, traditional techniques of Japan, and natural materials give your mind and body healthy energy.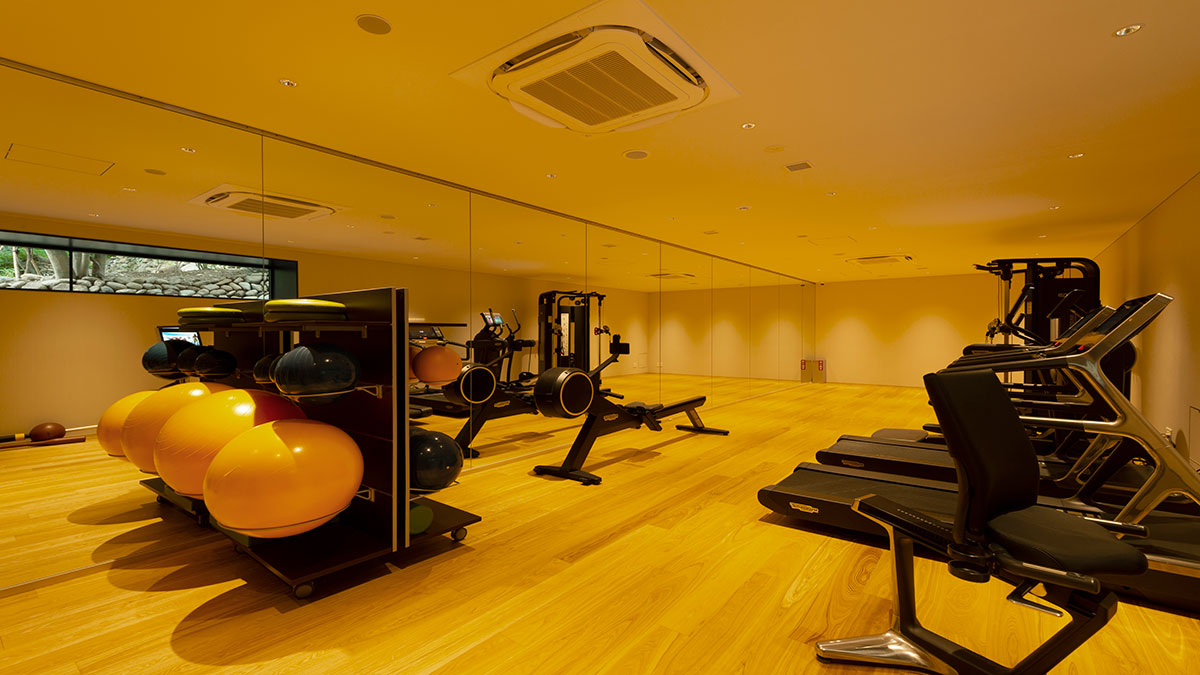 Fitness Gym
For our guests who wish to maintain their workout routine even during travels, we offer exercise machines, yoga mats, and balance balls.
Our public bath is conveniently located in front of the gym so that you can freshen up afterwards.
Available 24 hours a day. Please bring shoes and training wear as rentals are not available.